17 DIY Disney Villain Costumes
5 min read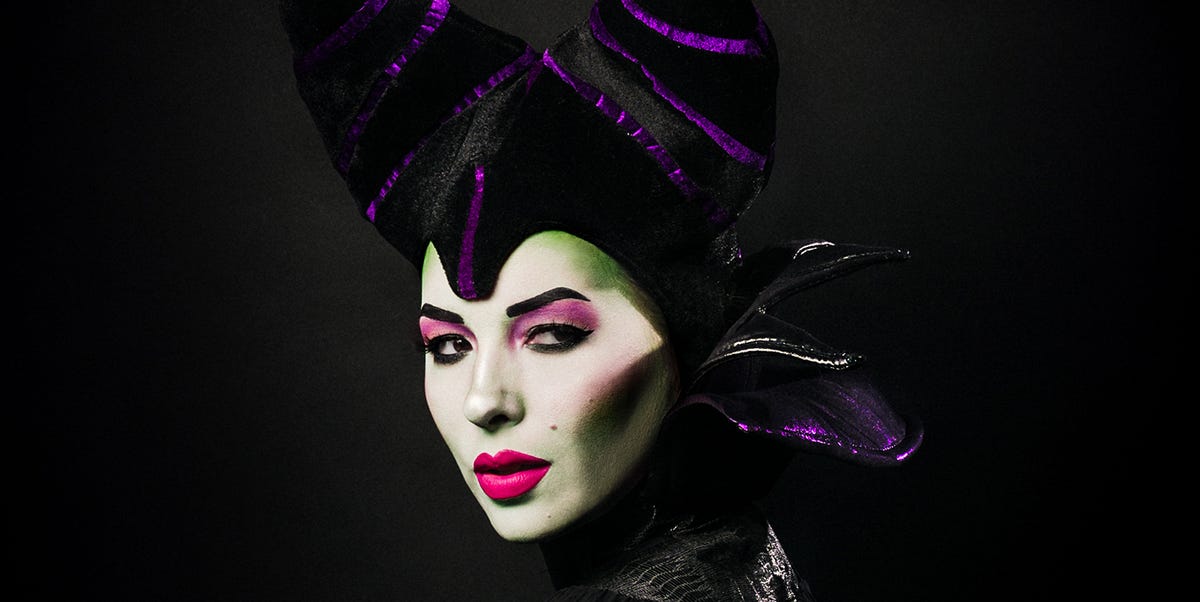 There's something about being bad, the old saying goes, that feels pretty darn good. Except, when you get right down to it, who really wants to hurt other people? It's so much better to be a pretend meanie on Halloween with DIY Disney villain costumes! Sure, you could dress up as a princess or a superhero, or one of the Disney good guys. But this year, in between watching scary movies on Netflix, dishing out your favorite Halloween treats and crafting with the kids, why not make your own Disney villain costume?
From the Maleficent, the very scariest fairy of them all, to the briny deep's absolutely unpleasant Ursula, we've assembled 17 of the snazziest costumes based on the Mouse's most infamous rascals and reprobates. Whether you're looking for outfits for the littles, yourself, or the whole clan, we've got incredible ideas—including a few stunning turns on Cruella de Vil—you're going to love. And best of all, they're easy to whip up, leaving you lots of time to enjoy other autumn traditions, like hosting a dinner party, carving pumpkins and making wreaths. After you've found your favorites, be sure to check out the 60 Best Outdoor Halloween Decorations to Impress the Neighbors.
1
DIY Cruella de Vil
With the new movie dedicated to her out this year, Halloween 2021 is the perfect time to honor cold-hearted Cruella with a costume. It's easy to pull off with a few props, like the half-white, half-black wig and a cigarette holder.
Get the tutorial at Keiko Lynn.
2
Maleficent Movie-Inspired Cosplay Costume DIY
From the feathered collar to the wickedly sharp cheekbones, this is one vengeful fairy you don't want to mess with, especially with those sky-high horns!
Get the tutorial at Doodlecraft.
3
Evil Queen Makeup + Hair Tutorial
We're not sure what we dig more in this gorgeous getup inspired by the Evil Queen in The Huntsman: Winter's War—the gold foil makeup or those dramatic curls.
Get the tutorial at Twist Me Pretty.
4
DIY Descendants 3-Inspired Hades Costume
5
DIY Ursula
You definitely won't be all wet on Halloween with this nifty sea witch costume, which recreates Ursula's arched brows, blue shadow and famously flowing—as if underwater— platinum tresses.
Get the tutorial at Keiko Lynn.
6
Descendants 3 Family Halloween Costume
If you want your fam to slay Halloween this year, you might want to give this costume gem a go. Grab a blue wig for dad, black horns for mom and purple hair for the kiddo, and you'll be channeling the cast of characters from Descendants 3 in no time.
Get the tutorial at Lipgloss and Crayons.
7
DIY Halloween: Maleficent
Who doesn't want to be Maleficent at least one Halloween, especially when you can use store-bought horns and make the staff from a flagpole? We love the addition of the faux raven on top, a nod to shape-shifter Diaval.
Get the tutorial at Trash to Couture.
8
DIY The Evil Queen from Snow White
You can replicate this surprisingly simple costume with a black cape topped by a tall, white collar, a golden crown, and dramatic red lips. For extra points, line a hand mirror with a pic of Snow White to show who really is the fairest of them all.
Get the tutorial at Keiko Lynn.
9
DIY Ursula Halloween Costume
More inspired by Ursula than a direct copy of her look, this lovely costume features a tulle skirt overlaid with purple ribbon to suggest the sea witch's tentacles.
Get the tutorial at DIY Inspired.
10
DIY Cruella de Vil Costume
In the pantheon of Disney scoundrels, few can match Cruella de Vil for sheer, black-hearted baditude. To re-create this Cruella costume, begin by finding the perfect wig, then follow the DIY tutorial to complete it.
Get the tutorial at Sew Bake Decorate.
11
DIY Maleficent
Sometimes a costume is less about the clothes than the face paint. For this take on Maleficent, blogger Keiko Lynn bought the cape and horns, using the time saved to concentrate on her magnificent makeup.
Get the tutorial at Keiko Lynn.
12
DIY Evil Queen Costume
The crown may be paper, but the apple is real in this version of the Evil Queen that includes a nifty widow's peak made from makeup.
Get the tutorial at Young Love Mommy.
14
Maleficent Halloween Costume
Maleficent-inspired costume fun isn't just for big girls, as this little one proves with her horns and sparkly staff.
Get the tutorial at A Night Owl.
15
DIY Yzma Halloween Costume
Want to rock a really unique Disney villainess costume this Halloween? DIY the evil sorceress Yzma from 2000's The Emperor's New Groove using little more than styrofoam balls and purple feathers. (The curlicue cap gets its shape thanks to simple wire clothes hangers.)
Get the tutorial at It's All Geek to Me.
16
Cruella de Vil Costume Tutorial
This sleek update on the Disney villainess includes a thrift store faux fur and a purse with black-and-white pom poms. It's so stunning you don't even need the dalmatian.
Get the tutorial at The Sorry Girls.
17
DIY No Sew Maleficent Costume
Thanks to clever use of a crochet band and Stitch Witch, this adorbs Maleficent costume is completely doable even for moms who don't like to sew.
Get the tutorial at Pink When.
This content is created and maintained by a third party, and imported onto this page to help users provide their email addresses. You may be able to find more information about this and similar content at piano.io