Best Hair, Makeup and Beauty Looks From Met Gala 2021
4 min read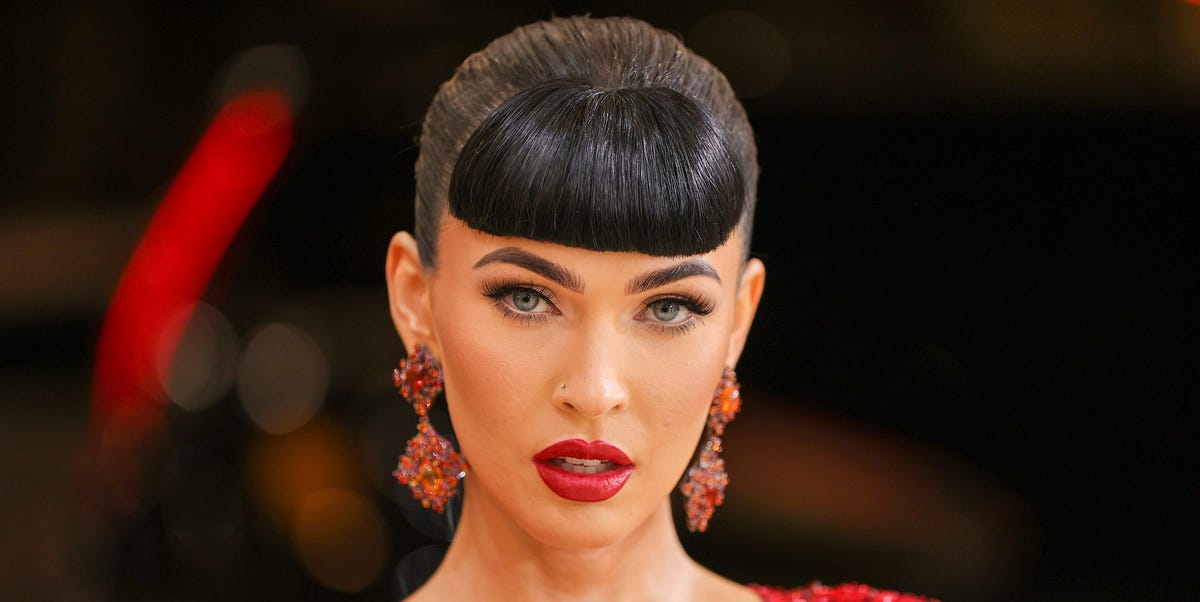 The Met Gala made a triumphant return this year, with a red carpet full of gorgeous, sparkly, and colorful beauty trends. Click through to see all the eye-catching hair, makeup, and manicure looks from the thrilling red carpet.
Advertisement – Continue Reading Below
1
Maisie Williams
Game of Thrones star Maisie Williams drew inspiration from The Matrix for her beauty look. We don't know what we love more—her sculptural hair or gorgeous makeup.
2
Billie Eilish
We gasped when we caught a glimpse of Billie Eilish in her full Old Hollywood persona. Marilyn Monroe hair and a soft, matte, peachy beauty look are an exquisite combination.
SHOP BILLIE'S EYELINER
3
Barbie Ferreira
The combination of retro-inspired brows with a modern purple shadow makes for one of our favorite looks of the night.
4
Amanda Gorman
Amanda Gorman wore a laurel crown headpiece by Jennifer Behr—with eye makeup that sparkled just as boldly.
5
Serena Williams
Though her outfit was inspired by superheroes, Williams's beauty look was all Old Hollywood. We're going to think about her glowing skin every time we pass a mirror this week.
6
Lil Nas X
Lil Nas X proves that even the simplest beauty statements—like a little gold detail on the outer corner of your eye—can make the biggest impact.
7
Storm Reid
Storm Reid framed her eyes with delicate pearls, proving embellishments reigned supreme on the Met Gala red carpet tonight.
8
Grimes
Grimes also framed her eyes with pearls, but we're captivated by her metallic mask and futuristic pink ponytail.
9
Tracee Ellis Ross
Tracee Ellis Ross always serves an iconic hair look, and this sculptural, graphic bob is no exception. It's the perfect frame for her gorgeous face.
10
Lorde
Lorde's soft, pink flush and intricate headpiece made her look absolutely royal.
11
Megan Fox
Megan Fox channeled Bettie Page with a fresh set of micro bangs and a pop of cherry-red lipstick.
SHOP THE LIPSTICK
12
Alicia Keys
Rhinestones were the moment! Alicia Keys wore hers placed delicately throughout her sleek, center-parted ponytail. In true Keys fashion, she kept her skin natural, save for a pop of matte red lipstick.
13
Gigi Hadid
The model debuted a fiery new red hair color on the Met Gala red carpet. Paired with her powdery blue eyeshadow, this hair shade might be Hadid's new signature—it's breathtaking.
14
Lupita Nyong'o
Lupita Nyong'o's hair isn't just a style—it's art. We also love the choice to match her eyeshadow to her denim gown, fitting with the theme of American fashion.
SHOP LUPITA'S EYESHADOW
15
Cara Delevingne
The only thing more statement-making than Cara's shirt is her choice of a gorgeous, shimmery red eyeshadow. It's the kind of shade that looks hard to pull off but is actually quite easy to wear. The wet hair look is all the rage right now, too.
16
Zoe Kravitz
Zoe Kravitz did not disappoint with glowing, flawless skin and barely-there makeup. We love how she swept her braids into an effortlessly chic twist.
17
Hunter Schafer
Equal parts spooky and gorgeous, Hunter Schafer's white-out contacts and face jewelry will stay with us for a long time.
18
Taraji P. Henson
The hair! The glitter eyeshadow! This look will serve as our going-out inspiration until next year.
19
Whitney Peak
"When I think of things that are innately American, afros and natural hair are at the top of my list," said Naeemah LaFond, Amika's global artistic director. "The aesthetic and beauty of Black women have heavily influenced the American fashion industry throughout the years. For this year's Met Gala theme, Whitney Peak paid homage to Black beauty and its relationship with fashion." LaFond used Amika's Un.Done Volume and Matte Texture Spray to help create the fluffy volume.
SHOP THE TEXTURE SPRAY
20
Gemma Chan
Fresh bangs, sculpted braids, and an eyeshadow color to turn you green with envy—this look from Gemma Chan is stunning.
21
Diane Kruger
Let this serve as inspiration to add more color to your makeup, accessories, and clothing wardrobe. A simple pop of color on your eyes is all it takes—you don't even need to cover your whole lid.
22
Rihanna
Rihanna single-handedly ushered in the fall season with this one lipstick choice. It's time to find that tube of inky plum lipstick and wear it out.
This content is created and maintained by a third party, and imported onto this page to help users provide their email addresses. You may be able to find more information about this and similar content at piano.io
Advertisement – Continue Reading Below